How to Pack Your Content with Personality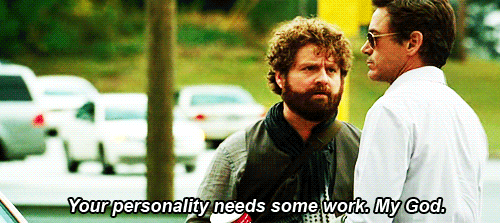 In today's digital landscape, standing out from the crowd can make or break your business.
While it's important to have a functional and stylish online presence, the way you write also says a lot about your brand. If your content has about as much personality as a potato, any visitors to your website will be tempted to click away before you've had a chance to make an impression on them.
From product descriptions to social media posts, all forms of written content should tie in with your brand. Whether you want to come across as fun and friendly or as a highly qualified expert, there are plenty of ways to pack your content with personality.
Pick a Personality
Before committing to a specific tone of voice, determine what type of personality would best fit your business. Do you want to come across as hip? Or would you rather be perceived as trustworthy? To make this decision a little easier, consider who you're writing for.
If your target audience is looking for a fun experience, you can probably afford to be a little more casual with your content. On the other hand, to give the impression of professionalism, avoid using slang or being too off-the-cuff.
Once you've found an appropriate personality, you can start using it to differentiate your content. No matter what style of writing you choose, apply it consistently. No one likes a website with multiple personality disorder.
Be Funny, Not Offensive
Adding a little humour to your content can help it get noticed – just be careful not to overstep the mark. If you're trying to be funny, always laugh with your audience rather than at them. And regardless of how great your sense of humour is, never mock a particular group of people.
We're not saying there's anything wrong with being a little sassy, as long as it's done tastefully. Powerful brands have been burned by jokes that backfired, proving that not even huge companies can get away with offensive humour. If you're not sure whether a joke may offend anyone, play it safe and leave it out of your content.
Dare to Be Different
As long as you're careful to avoid offending or alienating your audience, there's nothing to stop you from creating a distinctive brand personality. It may feel like a gamble at the time, but being a little quirky can pay off when done right.
If you're worried about coming across as weird, social media is the perfect place to take unique content for a test run. From Facebook to Instagram, social media channels reward authentic brand personality. Demonstrating how relatable and 'real' you are can help boost engagement levels, giving you the chance to engage with your audience.
We know creating content with plenty of personality can be daunting, but it's worth the risk. Of course, if writing isn't your strong point, our Content Writing team can help you out.